Selling Your Home in Fall or Winter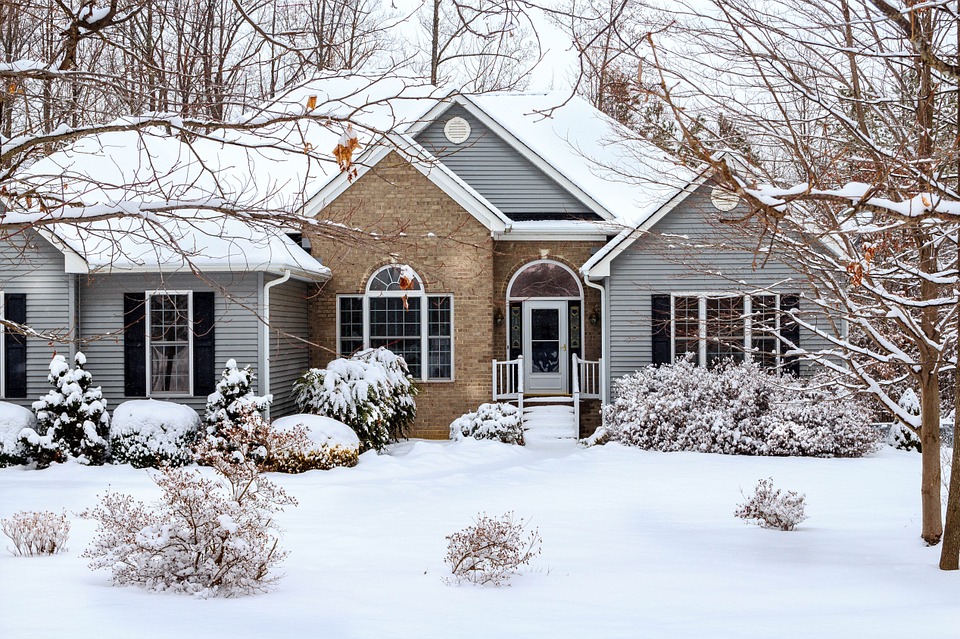 Just because you're getting into the fall and winter months, doesn't mean you should take your home off the market; in fact, that might be a mistake. A study conducted by Redfin found that the likelihood of selling a home in San Diego in six months was higher when it was listed during the winter and fall months than the summer and spring months.
One advantage about selling during the winter is that you are dealing with buyers that really want to be there. Whether they are looking for a new home after a divorce or relocating due to a new job, off-season buyers typically have a more pending reason to buy. In addition, because not everyone wants to sell their homes in the fall and winter months. This means that you'll have less competition. Less competition means that your home will likely sell faster.
But that isn't to say that selling your home during the offseason doesn't come it with its own difficulties. In order to breakdown these challenges we have provided some tips and tricks for selling your home during the fall and winter months:
Protect your home from cold weather (and guests):
You'll first want to make sure your home is ready for the cold weather. Do some checks around your house and seal your windows from any cracks that you might have. These not only look bad but they will bring in unnecessary cold air in. This is also a good time to make sure that your heating system is in good working order.
Next, you'll want to protect your home from the many different guests entering your home. You can protect the floors by placing rubber mats by the front door. It helps to have a "no shoes" policy to keep buyers and real estate agents from trekking mud and dirt all throughout your home. It's also important that you give spaces/containers for people to hang up their wet items; such as, coats and umbrellas and shoes.
Make your home a cozy bungalow:
One of the great advantages about selling your home in the winter is the mental comfort of a cozy home. Really play up the warmth in your home and make it your own "cozy bungalow". Create more ambiance by lighting some candles or starting your fireplace. Make sure you are attentive to where you are lighting candles and your fire, for safety reasons. If you have a wood fireplace that creates a lot of smoke it might be best to avoid using it. In case of allergies, avoid lighting candles that are strongly scented. Instead, make your home smell nice by baking some yummy treats or boiling some water on the stovetop with some cinnamon sticks and orange peels inside. It also helps to leave some cookies or baked goods on the countertop as a sweet treat for your guests.
Another trick you may employ is to leave some classical music on in the background. You can also strategically place some throws and pillows throughout your space to add some color and warmth around your home.
You can add some bring in some additional holiday cheer by adding some holiday decorations throughout your home. Because you don't want to narrow your market by decorating for a specific holiday, it is best to opt for more general seasonal themed decorations. Be careful not to add too many decorations, you don't want to make your space look cluttered and small.
Keep your home warm:
Not only do you want your home to look warm and inviting, you also want it to feel warm and inviting. There is nothing like walking into a warm home on a cold winter day. If you keep your home nice and warm during your showings, it conveys to buyers that your home is in proper working condition and will be well prepared for the winter months ahead. This means that you'll have to prep your home for sale and double check that there are no leaks and/or problems with your vents or thermostat.
Let there be light:
If possible, you'll want to try to show your house during the daytime so you can soak up all the sunlight. Sometimes during the winter season, even during the day, it can still be pretty dreary outside. Make sure that your windows are nice and clean so that you are bringing in as much light as possible. Double check all your lighting fixtures to ensure that they are clean and ready for use. Turn on the lights throughout your house to keep it bright.
Showcase how your home works for winter:
If you are located in an area that leaves you stuck in your home during the winter months, highlight the aspects of your home that you love during the cold months. For example, if you have a big playroom that is a great area for your kids to get out there energy when it is too wet and cold outside or if you have a reading nook that provides you with a view of the rain pouring down outside. Give buyers a reason to want to be cooped up in your home.
Don't forget about curb appeal:
Depending on the climate that your home is located in, the fall and winter months might take a greater toll on some homes than others. But just because your home might not be at 100%, that doesn't give you an excuse to completely disregard the curb appeal. You'll want to keep up on yard work; make sure your yard is clear of heaps of leaves or tones of fallen branches. It's also very important that buyers are able to easily and safely get into your home. If your home is covered in snow, make sure you develop a clear path for buyers to get to your home that is free of snow and ice.
Remember that you won't be able to use those big trees in front of your home to shield potential buyers from seeing a shabby paint job. Make sure the exterior of your home is up-to-date and looking good. If your roof is covered in snow it helps to give information about the roof for potential buyers. For example, if the roof was just redone a few years ago you might want to inform buyers.
Provide photos for the home in warmer months
Sometimes the weather in the winter and fall months does not always bring out the best in the exterior of your homes. This is why it is important to show potential buyers what your home looks like in the warmer months. Provide photos of your home that showcase the green lawn or flowers from the front yard.
Give them the opportunity to imagine entertaining:
During the fall and winter months many homes are filled with guests and family. Show potential buyers how your home is great for entertaining. If you have a spare bedroom, set it up as a guest room to show that you have space for guests. You can also decorate your dining room table to give potential buyers and idea of what it would look like to hold a dinner party at your home. When decorating your kitchen table it doesn't have to be realistic, it is a tool to spark your potential buyer's imaginations.

Price your home right:

It is important to price your home right, no matter the season. If you price your home right, you could draw in higher interest from the start. If you have several different people interested in your home, it could lead to a bidding war that'll bring your price up. The longer a house is on the market, the less appealing it is. You'll want to work with your real estate agent to help determine the best price for your house based on local market conditions.

Create a video tour of your home:

Property videos allow sellers to showcase many different aspects of their home to a large audience. These videos can be even more valuable during the fall and winter months, when people are less willing to trek through the winter weather to look at home. Not only are property videos popular but they are also very effective. According to Paul Gal, of Campaigntrack, "property videos have, on average, a retention rate of almost 90 per cent. That means the majority of those who have viewed the video watched the entire video." This gives your property great exposure and is a simple way to show your property to your community.

The bottom line is that there are always people are still looking to buy a home. Don't let the fact that it is winter be the sole factor that prevents you from placing your home on the market. In addition, interest rates are very low right now. That means that people are more motivated to buy right now, before they raise again in the near future.