Here's what you need to know if you're trying to declutter to downsize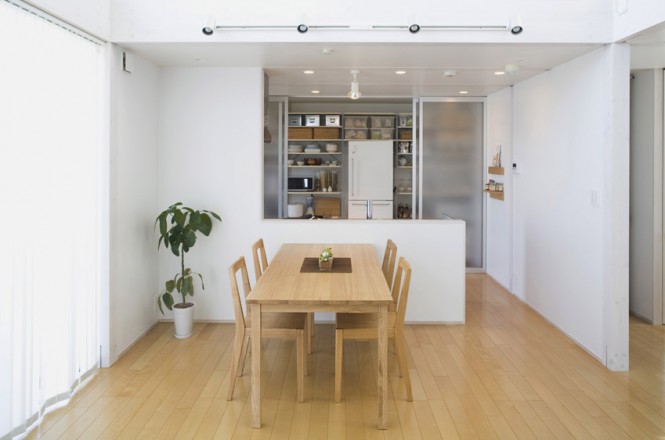 Whether you are moving in with your significant other, getting ready for retirement, or trying to mimic that minimalist aesthetic you saw on Instagram, decluttering can be a cumbersome task. To help make this job a little easier, we've developed some useful tips and tricks that will simplify the process for you.
Make a plan:
It's important that you don't expect to just clear out your house in one day, it is going to be a process and you'll need to give yourself some time. Some downsizers might find themselves on a quick deadline, while others might find that they have months to get the job done. Either way, it's important that you make a plan of action. It helps to make a list of all the rooms/spaces in your home and give yourself a cutoff date. You'll want to declutter from room to room. It is important that you don't get started on the next room until you have finished with the current room. This will prevent you from leaving a bunch of rooms half decluttered. Also, use your calendar as a tool and set aside time to work on each space. This will help going and keep you on track for the final finish date.
Look at the space you have and plan accordingly:
Measure your new space. If you are downsizing and moving into a much smaller home, it might not be realistic to keep your California king sized bed. If you are moving in with someone else, this can also be a useful way to decide what to keep. If you both have couches but one of yours is too large to keep, it makes the decision easy.
Designate your items into 4 boxes:
* Before you designate these items into any of these boxes, check the items first. If the item has been stuck in your closet for months or even years, you might find that it doesn't even work anymore. *
Keep:
Ask yourself – "Do I actually use this item?" Some guides tell you to ask yourself to check whether you have used the item in the last 6 months while others ask for the last year. The goal here is to decide whether it has a purpose in your life, if it doesn't toss it.
Ask yourself – "Would you rather have money or this item?" Decluttering can also be a great way to make some extra cash. Determine whether the item has value to you.
Ask yourself – "Is it worth the journey?" If you are relocating across the state or nation it is important to determine whether it is worth the hassle to move it. If you decide that you are going to hire movers, remember that they charge off of weight. So you might want to reconsider some of the heavier items you don't use often.
Ask yourself – "Do I/they already have this" Decluttering is a great time to get rid of the duplicates. Take note of what you have and what your SO is bringing. There is no need to have two coffee makers, blenders, or dining room tables. Even when going through your own storage, you might find that you have doubles of own own things too.
Don't save things you'll eventually fix: If it's been sitting around in your house for months and you still haven't fixed it, it is likely that it's a project you won't get to. Do yourself a favor and toss it so you don't feel constant shame every time you walk past it.
Don't keep out anything out of guilt: Just because someone gave you something as a gift, does not mean you must keep it forever. Your home is your space and you shouldn't use it to store items you don't want..
Downsize your storage as well: For example, if you are a movie fan and you have all of your movies in their original cases, consider buying a disc binder to store all of your movies in one place.
Enlist help: If you're an emotional mover like I am, ask for some help. When I decluttered my home I asked for a friend* (who loves to declutter) to help me through the process. As we went through the sentimental items, she asked me to rationalize why I wanted to that item. Sometimes when you state your justification out loud it just sounds silly and you realize it doesn't actually have a purpose in your space. For example, I had kept a brick that I had painted my name on from camp when I was younger. Looking back it was a ridiculous thing to keep, but I had kept it for sentimental value. Decluttering gives you the chance to see what items are truly valuable to you. If you are decluttering alone don't be afraid to ask yourself these questions.
*Be sure to thank them for their time and only take someone willing to help with the process
Give Away
Look into your local charities: While it is great to donate to charities make sure you read the guidelines to the charities you pick. For example, some take clothing and others don't while some take furniture and others don't.
Don't use use charities to get rid of trash: Watch what items you are placing in the charity bag. Don't put in items that don't work or clothing that is ripped.
Don't just donate to the big-name charities: While it is great to donate to places like Goodwill or The Salvation Army, they receive donations all the time. Consider donating to a local or specialty charity. For example, the Princess Project accepts prom dresses and accessories for those in need. There are some great charities in San Diego that could use your help.
Don't just donate to charities: Looking into your local school or community center and see if they are accepting donations. Consider items such as sporting equipment, costumes, books, instruments, or games. It doesn't hurt to give back to your community.
Pick a special recipient: If you are trying to get rid of a bunch of baby stuff and your friend is having a baby, it's like a match made in heaven.
Share the wealth with family: If you are downsizing for retirement, ask your children and grandchildren if they need anything. Trying to furnish a new home can be costly and when you are young it is always great to get a helping hand.
Sell:
Get on the sell train early: It doesn't hurt to get a head start on selling your items. It's never fun to rush the selling process right before you move and you're likely to accept a smaller ticket price because you simply want to be rid of the item.
Consider your opportunity cost: Decide if and what items are worth more than the profit you'll earn + the time it takes to sell them. Time is money and you should be realistic about both.
Consider holding a garage sale: Decide whether you want to go down the garage sale path. If find that you don't have enough items yourself, or you just want a bigger sale, consider pairing up with some friends.
Sell your items online: If a garage sale isn't your thing then consider placing your items online. Nowadays there are so many places to sell your items online that will help you simplify the selling process. Consider websites like Craigslist, Ebay, or the local buy/sell page on Facebook.
Be realistic about your willingness to sell: If you don't have the time/desire to sell your items then don't. They will just sit around your home until the last minute and you will have to get rid of them eventually anyways. You'll save yourself a lot of guilt in the long run if you are just realistic about your responsibilities.
Throw Away / Recycle:
Not everything can be recycled: It is important to recycle what you can (no sense in filling up the landfills even more) but it is also vital to note that not everything is recyclable. Check out this lists that tell you which things aren't recyclable. as well this list which tells you what tells you what is recyclable.
Some items require special disposal: Not all items can dropped off at the local dump. Doing so might be dangerous or harmful for the environment. Check out this list of things that require special disposal and where you can do so